February 2002 Newsletter
~In Memory~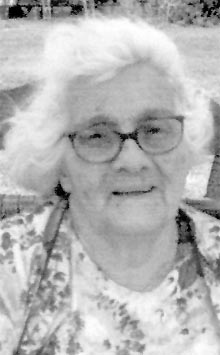 In loving memory of our beloved Jeanne Marie Naquin Billiot, 87, Pointe-aux-Chenes Tribal Elder, who passed on Monday, Feb. 4, 2002.
"She was a wonderful lady with a great sense of humor and will be missed by all."
Bayou Indian News
UPDATED
February 2002
Birthdays!
Happy Birthday to everyone celebrating birthdays this spring!
Laurence B. 1/6
Belinda H. 1/25
Gabrielle H. 1/27
Kandice M. 1/28
Tegan B. 2/6
Anna Lou H. 2/15
Angel H. 2/15
Michelle M. 2/18
Lisa B. 2/20
Yvonne F. 3/4
Kellie B. 3/8
Frances M. 3/9
Emary B. 3/11
Angelle V. 3/?
Shaina B. 3/18
Georgie F. 3/29
Cody B. 3/30
Laurencia B. 4/5
Emily H. 4/18
Join Our Mailing List!
Send us your current mailing address to recieve important newletters and Tribal information. Make sure your information is correct with the Tribal office as well.
We want to make sure our community is informed.
Thanks!
We want to plan a social this spring... contact us and let us know what YOU want... email us at CONTACT@pointeauchienindians.org.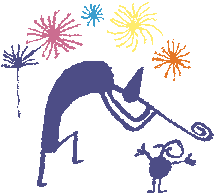 HAPPY MARDI GRAS!
In The Community...
(Birthdays, Anniversarys, Weddings, Graduations, Special Events, and Obituaries/In Memoriums may be listed here)
Jumped the broom...
Patty Ferguson married Gary Bohnee, Feb. 24 2001.
Daniel Ferguson married Nicole York
Faron McGraw married Kathy Oqueli
Welcome to the world...
Asia Renee FuchiOsi Ferguson born to Daniel and Nikki Ferguson Sept. 1, 2001
PAC Community welcomes all new additions to our family!
Job well done...
Patty Ferguson Bohnee graduates from Columbia Law School, May 2001.
Patty Ferguson Bohnee passes the Arizona Bar Exam and is sworn in October 2001, we are proud of you!
Special Moments...
Naming ceremony for Asia Renee Ferguson, Marion Stewart (daughter of Lori Billiot Stewart and Teddy Stewart, and Bo (Son of Stacy Naquin, BCCM IJC) held at Grand Bois Park, Sept. 22, 2001
Happy Birthday!
Daniel Ferguson turns 26 on Dec. 8, 2001.
Faron McGraw turns 40 on Dec. 2, 2001.

If any information is incorrect please email me with corrections.
Tribal News
Tribal elections should be held soon...
Write to the newsletter and to the tribal council and let everyone know what you want in a leader, as well as from the council members. What needs do you have that aren't being met, what has served you well? We want to hear from you!